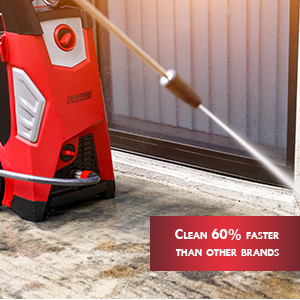 Great power for fast cleaning
The power that the pressure washer has, offers you better performance than other brands, you can notice it when cleaning floors, the car or the patio.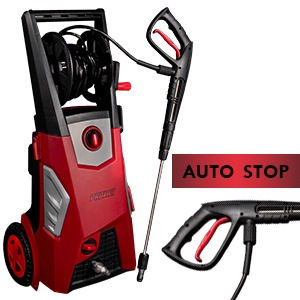 If you are not using it, it stops automatically
The motor is idle and the water pressure stops, when the button is released, in this way the life of the product is lengthened and effectively used.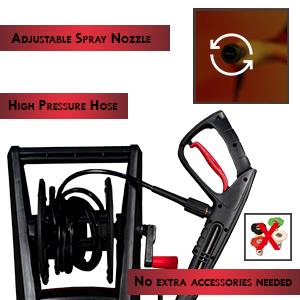 Forget accessories all the control in your hand
You don't need to be changing nozzles every moment just by turning the nozzle, you can get the perfect water setting for your pressure washer.