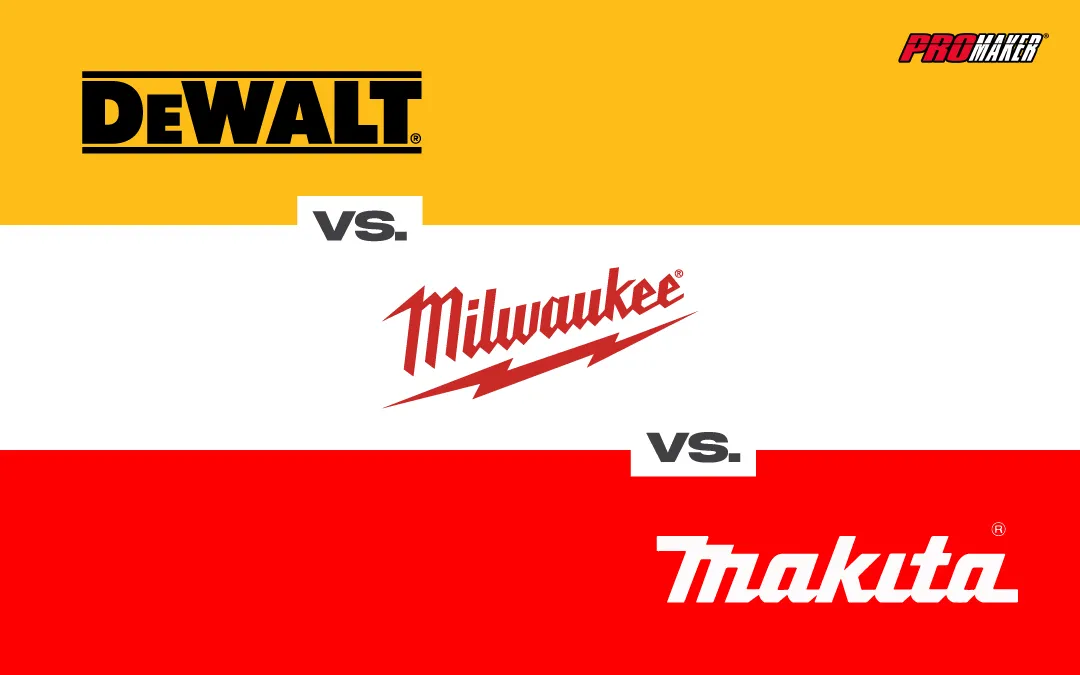 Dewalt vs Milwaukee vs Makita: Which Tool Brand is Better?
According to our recent investigation, DeWalt, Milwaukee, and Makita are the best power tools makers in the world. But which of them is the absolute king at power tooling?
Well, that's hard to state with unbiased criteria. Many factors come to play. The best brand could be different for different tools, in different conditions, in different hands, for different needs, and so on.What we can do tell, is that these three well-known manufacturers are pros at what they do. 
While making this research we read hundreds of opinions about these brands. Reddit comments, Youtube comments, Quora comments, Amazon reviews, specialized website blogs and more.
The most astonishing observation about the research? We didn't get to read a bad review. Not a single one, about these companies, or the tools they made. In this article, we'll compare them on an unbiased basis, so you can choose (or reaffirm), which one is the best fit for you.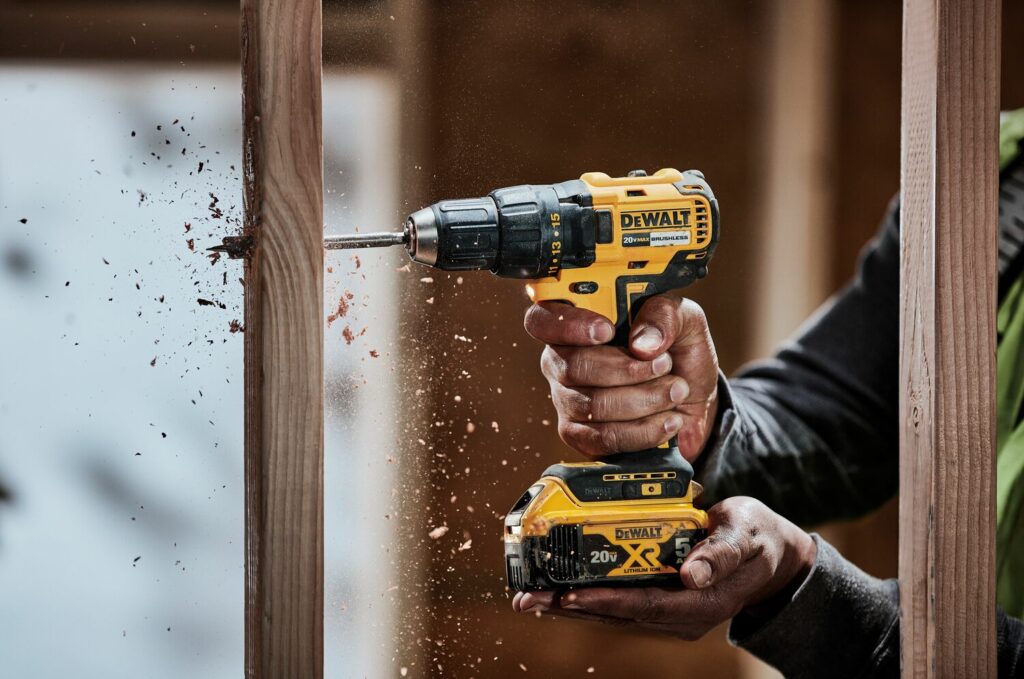 The big yellow has been around for 96 years and it doesn't seem like going anywhere. The company was founded by American inventor and businessman Raymond E. DeWalt in 1923 and it was later sold to the Black & Decker group in 1960, who owns it to this day, along with 20 other well-known brands, including Craftsman, Stanley, and Porter Cable.
Under Black & Decker management, DeWalt started to conquer the market in America and revolutionized it in 1994, when they took a big leap launching 30 new cordless power tools, aiming for contractors and professional woodworkers. 
Nowadays DeWalt employs 6000 thousand people, producing nearly 300 different power tools only for their cordless product lines (20/60/120V MAX*). They manufacture in 11 different countries, maintaining their characteristic quality worldwide, and providing more than 100 countries. 
DeWalt is especially known for its drills, nailers, and woodworking power tools.
Dewalt key technologies:
Flexvolt: FlexVolt is a hybrid voltage battery pack, an industry one-and-only. The battery can switch between 60 V and 20 V systems, depending upon whether it is placed. Exactly how you read it, one battery for all their cordless toys. 
XR Brushless family: Offering up to 57% more runtime than standard brushed motors, the DeWalt XR family features brushless motors. While mechanical carbon brush motors generate friction and heat buildup resulting in lost energy and less runtime, XR brushless motors run cooler and more efficiently enabling longer runtime between charges.
Tool connect: Tool Connect helps users track, manage, and customize their tool and battery inventory. Multiple mobile devices can provide data to a central inventory management software, helping businesses to keep track of their tools uses.
Power detect: Newly developed electronics in tools with POWER DETECT Technology can identify the battery the tool is paired with and adjust power output accordingly. 
E-Clutch system:  Compared to standard clutches, E-Clutch helps minimize sudden torque reaction in drills by detecting the motion of the tool and shutting it down in bind-up situations. In grinders, shuts the motor down in under a tenth of a second when a pinch/stall is detected.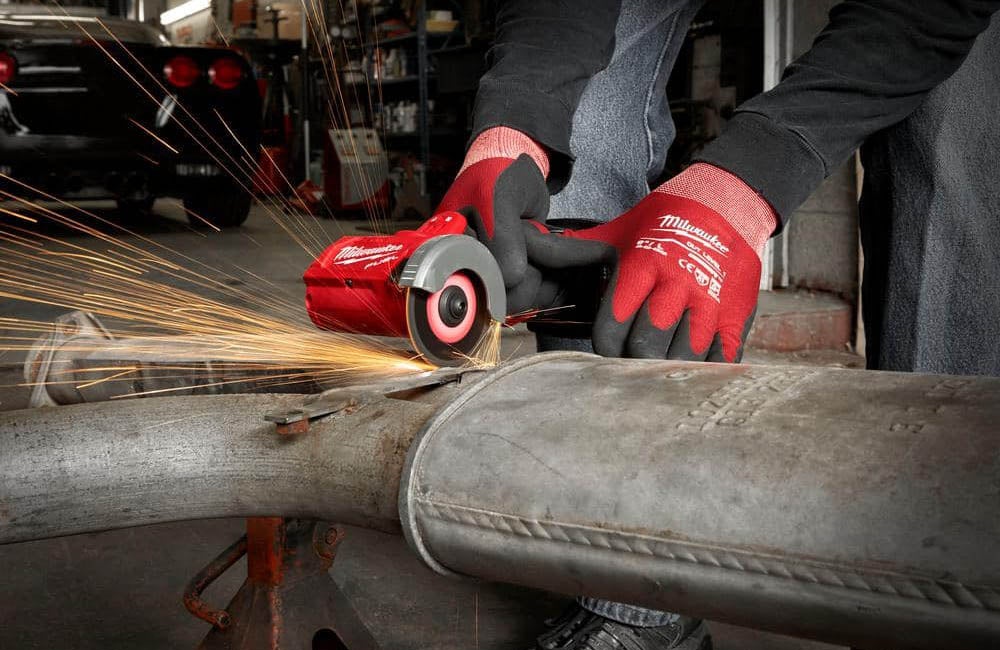 Milwaukee Electric Tool Corporation is a good example of the Phoenix analogy. They were barely starting up as the A.H. Petersen Company, when they faced a tragic fire that burnt all the fabric. This produced an economic setback that forced the company to shut its doors. 
Nevertheless, in 1924 (curiously the same year DeWalt started), Albert F. Siebert was able to purchase the company's remaining holdings, and reopened the business as the Milwaukee Electric Tool Corporation, with the goal of fully realizing the sales potential of the Hole-Shooter; the first industrial drill that was light enough to be operated with just one hand, but powerful enough to handle heavy-duty workloads.
In 1930, Milwaukee Tools started to handle more professional standards when they obtained an equipment specification rating from the U.S. government for its newly-redesigned electric drill. After that, the company began applying Navy standards to the manufacture of all their portable tools, including a portable hand grinder, electric hammers, sanders, and polishers.
After a long history of success, innovation, and unique tools like the Sawzall, the Hole Hawg, or the Magnum Hole-Shooter, Milwaukee is today one of the most trusted american power tool brands, and fighting for the throne. They are producing new awesome tools at a fast paced and researching new techs.
Milwaukee key technologies:
FUEL lines: Milwaukee M12 FUEL and M18 FUEL line of power tools, are meant to fill the most demanding needs of heavy-duty equipment. These tools offer increased power and durability, longer life, and longer run times, throughout three main features: POWERSTATE™ brushless motors, REDLINK PLUS™, and REDLITHIUM™-ION batteries.
REDLINK PLUS: This is an advanced electronic system that protects equipment from overheating and overloading, improving performance and lengthening tool life. It links all the software and hardware of the tool including motor and battery.
REDLITHIUM:  Milwaukee lithium-ion batteries gauge allows you to know how much run time you have left while working. They are also built against water and fallen damage.
POWERSTATE:  POWERSTATE brushless motors offer better magnets, more copper and steel components, and no wearable brushes allowing less heating for  more application speed, torque, and durability, 
ONE-KEY: ONE-KEY is a wireless software integrated into some Milwaukee power tools, that allows owners to control the tool with precision with a smartphone. It also allows to track, protect, and keep detailed records of all inventory, to easily build a budget and manage spend on equipment.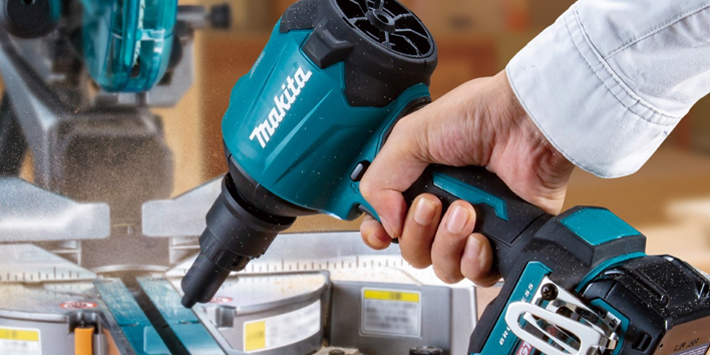 Unlike its American competitors, Japanese giant Makita is a single-subsidiary company. They started operating in 1915, repairing lighting equipment and motors. After the First World War finally ended, Makita began to manufacture its own electric generators and motors. Later in 1935, Makita exported electric generators to the Soviet Union, this allowed them to start expanding into the European market.
In 1969, Makita crafted what is considered  the first rechargeable power tool, the 6500D drill. While the famous 6500D still had a cord, it was connected to a light-weighted battery. This allowed workers more portability and versatility. With this tool, Makita revolutionized the construction market and turned into a household name.
Throughout the 80s and 90s, Makita continued to grow overseas, setting up shops in Taiwan, Hong Kong, Poland, the US, Spain, Great Britain, New Zealand, Argentina, and other nations. In 2005, Makita created the TD130D, the first lithium-ion battery power tool.
Although Makita is not the favorite brand in Northern America, it dominates the European, Asian, and African markets.
Nowadays, Makita operates factories in Brazil, China, Japan, Mexico, Romania, the United Kingdom, Germany, Dubai, Thailand, and the United States.
Makita key technologies:
Makita is known for investing a big slice of its budget in the research and innovation department. They have a wide set of patented technologies to improve their batteries, tools, and accessories, next, we'll review the most crucial ones:
STAR PROTECTION COMPUTER CONTROLS™:  STAR is a communication tech that monitors conditions during use, allowing the tool and battery to exchange data, in order to protect against overloading, over-discharging, and overheating.
ACTIVE 3 CONTROLS: With Active 3 Controls the battery and charger communicate through a built-in chip inside the battery and exchange information to control current, voltage and temperature. The optimized management of these conditions is engineered to help optimize the charging process, so your battery spends more time working and less time sitting on the charger.
XPT™ EXTREME PROTECTION TECHNOLOGY: This is a series of integrated seals engineered to channel away dust and water for increased durability. Wherever the job takes you, Makita tools equipped with XPT™ are engineered for increased durability and longer tool life.
AUTOMATIC SPEED CHANGE: this tech adjusts speed and torque for optimal performance, even in the harshest applications. During operation, if the tool is put under heavy load, Automatically Speed Change™ detects the added demand and applies more torque and speed to finish the job.
DXT™ DEEP AND EXACT CUTTING TECHNOLOGY:  this is a series of features that give Makita miter saws more cutting capacity and out-of-the-box accuracy for superior cutting performance. 
Other Makita technologies are ADVANCED AVT, MM4 4-STROKE ENGINE, SJS- SUPER JOINT SYSTEM, BIG BORE, QUICK SHIFT MODE, IMPACT GOLD, IMPACT XPS, ULTRA PREMIUM DIAMOND BLADE, XTRACT VAC, and more.